StrokerzME Motorcycles LLC
company that was born out
of
love for motorcycles
Established in 2012 as a small subsidiary company, Strokerz ME has now grown out to become the leading motorcycle workshop in UAE dealing with Harley Davidson, Indian, Triumph, Victory and all V-Twin motorcycles along with custom built choppers. We also work on sport models such as Yamaha, Ducati, KTM and BMW
Based in Mussafah, Abu Dhabi we are home to the motorcycle owners across UAE whose bikes come to our workshop to get serviced and repaired.
We are equipped with all latest machinery and tools to service and repair your motorcycle. The latest entry to our facilities is the ACTIA dynojet. That makes us the only motorcycle workshop in UAE to perform motorcycles diagnostics using dynojet and tune them to boost performance. Our mechanics have years of industry experience and has been trained making them professionally qualified and knowledgable to deal with your motorcycle.
Apart from repairs and service, we also procure and distribute all kinds of motorcycle spare parts and accessories. We have major suppliers in Europe and USA. All you have to do is to name your requirement and we will find it for you.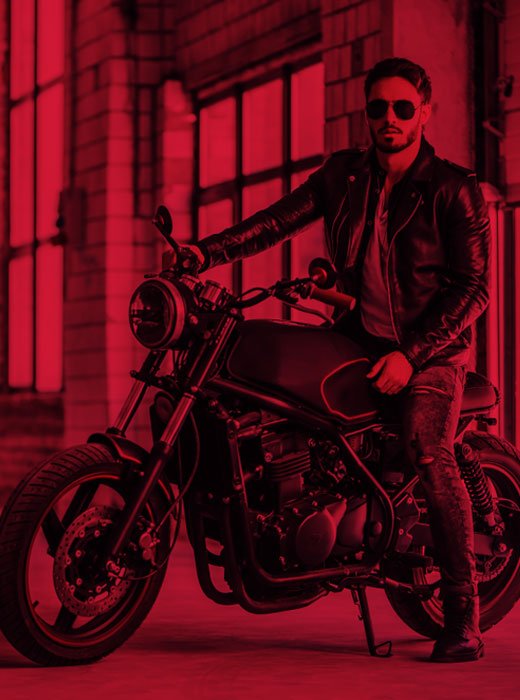 we kept what we
loved about the bike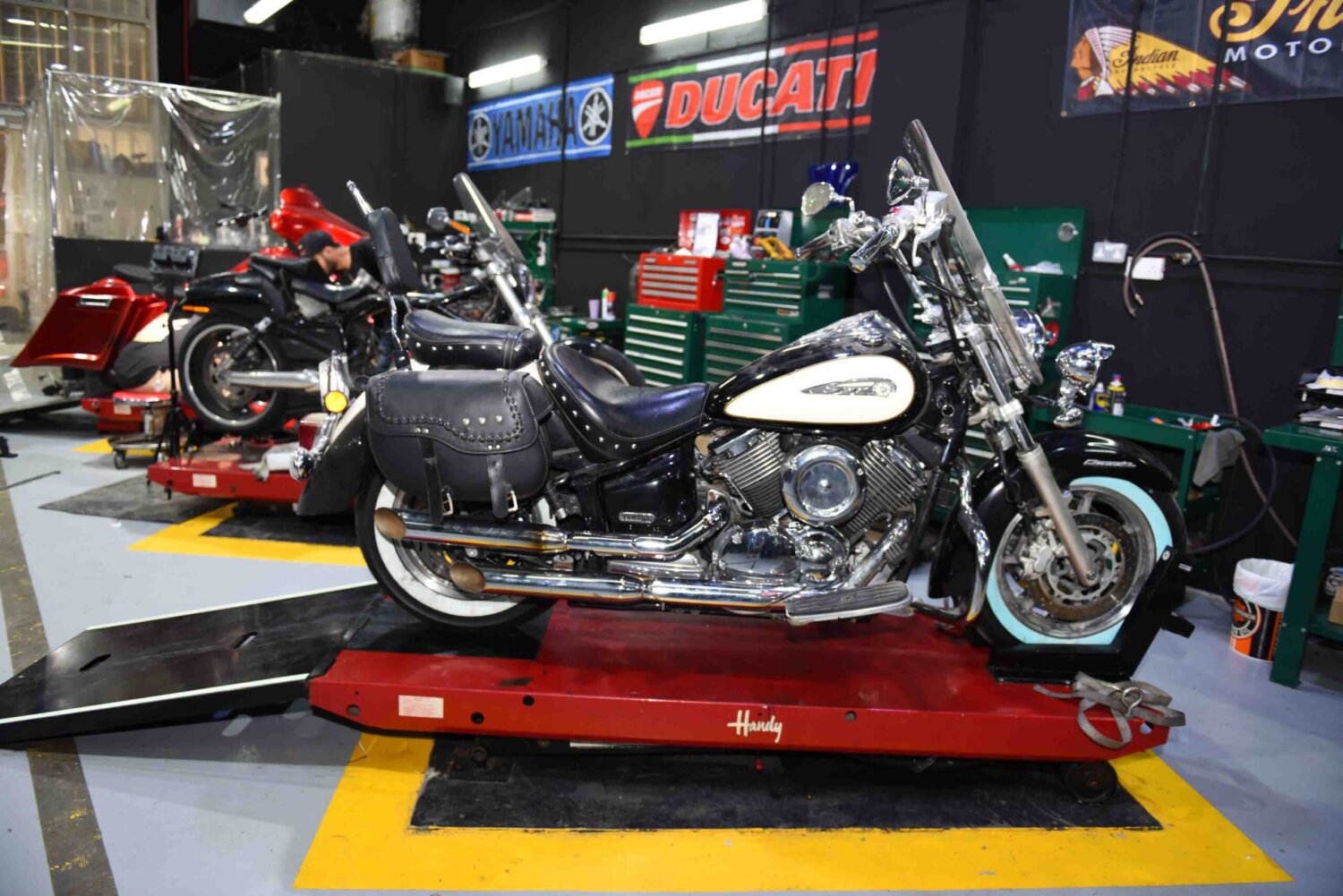 With a wealth of experience we are able to offer a full custom motorcycle build service with our knowledge and expertise to help you
Full service with professional, friendly mechanics who are adept at solving your maintenance issues, large and small. Whether your motorcycle needs a minor adjustment or a complete overhaul, you can count on us to keep your motorbike riding like new
Painting a helmet is a great way to express your personality and sense of style. It can transform this important piece of safety gear into an attractive accessory. Whether you want to change the color, add specific elements, or restore its original look, our professional motorcycle paint technicians are excited to work with you in putting your two-wheeled ride back in style.
Our Services
What we can do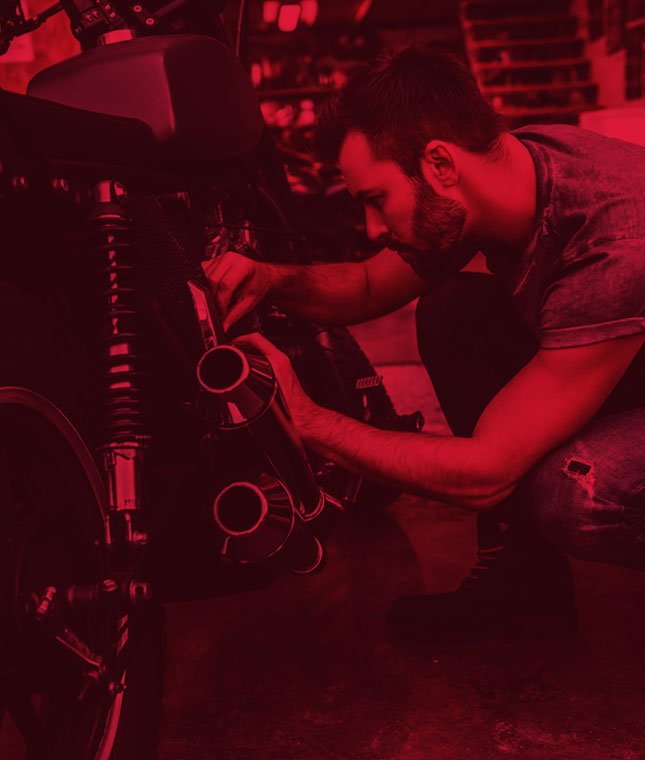 Tires & Wheels - Alignment, Changing
Having trouble with tires? Strokerz ME is partnered with multiple suppliers and we can source tires of any brand – Dunlop, Michelin, Metzeler, Pirelli, Bridgestone and so on at best prices.
Genuine, After Market Parts & Accessories
Genuine parts are often expensive; that's where the after market suppliers come in. We have tied up with suppliers of major & after market sellers from Europe and USA. We can source and fit any after market parts that you would like to have for your bike.
Electrical Repairs
Electronic malfunction in a motorcycle is a tricky area. This requires clear diagnosing of the issue to fix it. We can find and solve any electrical issues as well as rewire your motorcycle completely with precision and quality.
Paint Jobs & Fabrication
Do you need a new look for your motorcycle or just a touch up? Our exquisite air brush artists doing it with using best quality heat resistant paints. We also do fabrication, chroming and blacking.
Wash, Steam & Polish
Does your motorcycle look old and used having all the dirt and dust. Visit our workshop to give it a great normal wash or steam wash and we can polish it to shine like its brand new.
Service & Repairs
Strokerz ME service and repair covers all motorcycle brands and models. With more than nine years of experience in the market, we are fully trained and equipped for all service and repair requirements.
Accident & Insurance Repairs
Having worked with many insurance companies in UAE, we have good knowledge of getting insurance claims without any troubles on the way. We can quote and undertake any insurance repairs.
Custom Bikes & Chopper Repairs
Having built and assembled several of UAE's popular Choppers and custom motorcycles, we are the authority in diagnosing, repairing and maintaining custom motorcycles and choppers.
Let us pick it up for you and give it back maintained
Pickup & drop off service